A photo of me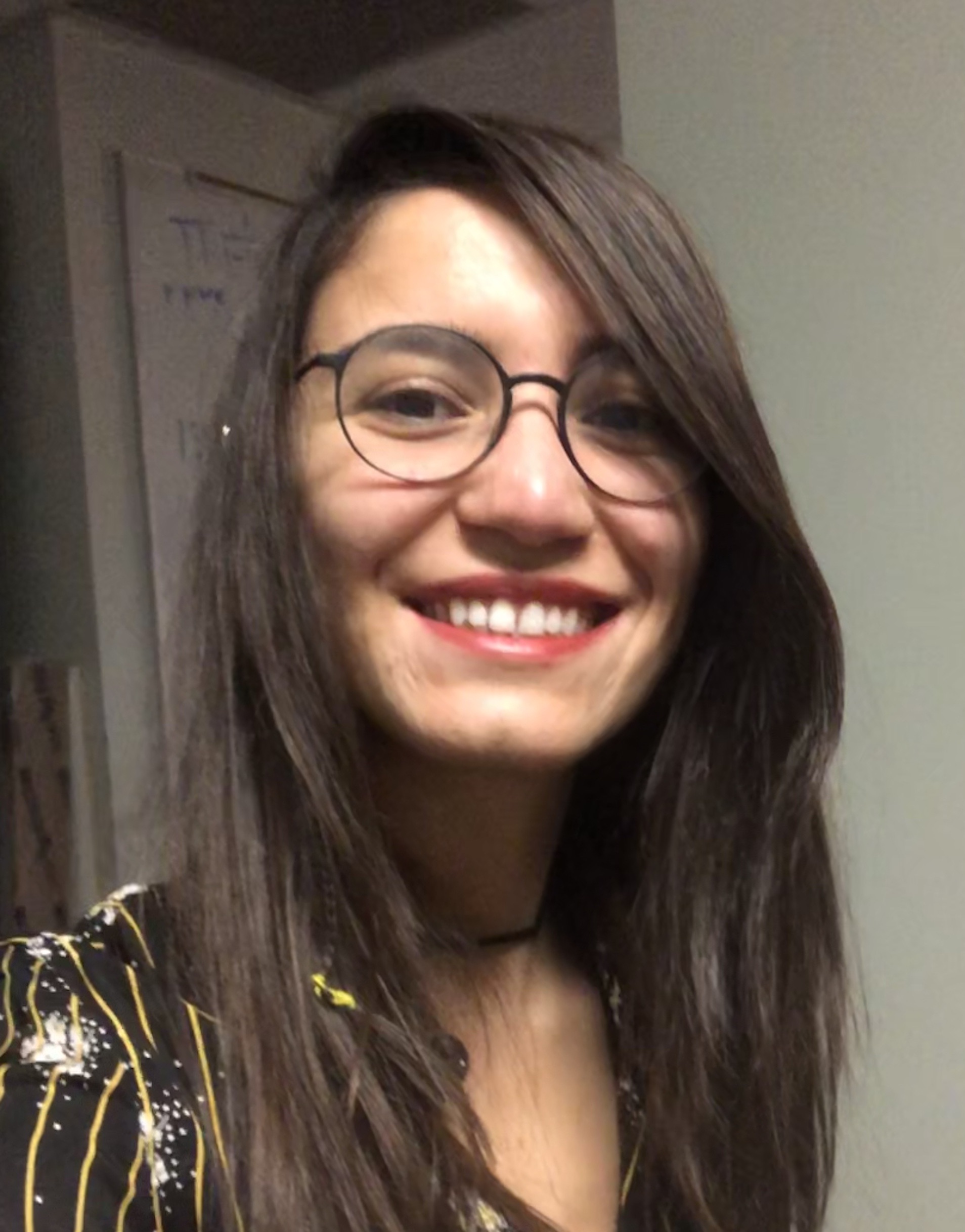 Şefika Kuzgun

Visiting Assistant Professor
University of Rochester
Department of Mathematics
Office: 801 Hylan Hall
E-mail: skuzgun@math.rochester.edu

About me
I am currently a Postdoc at University of Rochester, Department of Mathematics. My mentor is Carl Mueller. I recieved my Ph.D. in 2022 from University of Kansas in Mathematics under the supervision of David Nualart. I do research in stochastic analysis and SPDEs. Here is my curriculum vitae.
---
---
Publications
Theses
PhD Thesis - Applications of Malliavin-Stein Method: Spatial averages of solution to stochastic heat equation and Breuer-Major theorem. Pdf.
Master Thesis - Smoothing estimates for the periodic KdV equation. Pdf.
Scientific Agenda


---
---
Spring 2024

Math 162 Calculus II
Math 202 Stochastic Processes


In the both academic years 2020 and 2021, I was among the finalists for the Florence Black Award for Excellence in Teaching at University of Kansas. For this teaching award, finalists and the winner are chosen based on teaching evaluations and observations of classroom teaching.
I solved couple of examples for the Calculus I Gateway Exam, you can watch an example via this link.
---
---
Service and Outreach

After a major earthquake struck Türkiye in February, I cofounded a math support platform to assist college students with their coursework and alleviate the earthquake's impact on education. This platform aimed to provide academic resources and support to students who were affected by the disaster, ultimately helping them to continue their studies and succeed in their math classes.

I founded the Directed Reading Program Türkiye together with Feride Ceren Köse and Oğuz Şavk, and I was among the organizers both Summer 2021 and Summer 2022. I am a scientific committee member since 2023. Besides, I had a unique experience of mentoring students: Sahra Karakoç, Zeynel Uluşan and Hamit Alp Cömert. The linked videos are their presentations at the end of the program in corresponding year.

I am the past president of University of Kansas Student Chapter of Association for Women in Mathematics (2020-2021). In addition to hosting regular weekly seminars, I initiated the special online meetings for graduate students to socialize during Covid-19 conditions. I served on the executive board of University of Kansas Student Chapter of the American Mathematical Society for two years, first as the secretary and then as vice president. During these two years, we organized for example, a series of seminars for professional development, a mentoring program for beginning graduate students and study groups for qualifying exams.

I had been a volunteer for the April Math Awareness Month activities at the University of Kansas, where local fifth graders spend a day with graduate students playing math related games (2019-2022).


Links

Here is a list containing helpful links: